Foods That Strengthen the Immune System – Homeopathic Role
To protect yourself from infections, you should primarily pay attention to a balanced diet. There are a number of foods that strengthen our immune system. This includes, for example, fresh fruit and vegetables that contain important vitamins. They are also great for freshly squeezed juices and smoothies.
In order to support your intestinal flora, probiotic foods should also be on your menu. These contain germs, which have a positive effect on our immune system and fight harmful pathogens in the intestine. They are contained in yogurt, kefir or cheese. Prebiotic foods, on the other hand, are broken down in the intestine into short-chain fatty acids, which have a positive impact on our health.
For this you should eat artichokes, leeks, onions, garlic, chicory or rye. High-quality vegetable oils and a handful of nuts also provide healthy fats. Here are foods that boost metabolism and boost our immune system:
Citrus fruits like lemon, orange or grapefruit
Green vegetables, such as spinach, celery, or green peppers
High-quality vegetable oils such as olive oil
Yogurt or kefir
Ginger
Chili
Can you build up the immune system with homeopathy?
Our immune system can also be strengthened with homeopathic and organic herbal remedies. The means of naturopathy consist of herbal ingredients. Therefore, no side effects for our body are to be feared. Echinacea in particular, an extract from the purple coneflower, is known for its positive effect on our immune system. On the one hand, it kills pathogens and, on the other hand, activates the body's own defenses.
The secret of homeopathy's success lies in looking at people holistically. It therefore makes sense to seek the advice of a homeopath who will get to the bottom of the causes of your immune deficiency and tailor the treatment to your individual needs.
How to strengthen the immune system after a cold?
A cold is one of the most common infectious diseases. It takes about 10 days for the body to recover and fully heal. In order not to fall ill again straight away, you should be careful, because your immune system is unfortunately initially weakened after a cold.
To fight the pathogens, her body had to expend a lot of energy. Therefore, after this time, you should strengthen your immune system all the more with a healthy diet, plenty of fluids and sleep. Home remedies such as steam baths and contrast showers can also help to gather new strength.
Does it make sense to take medication?
Especially after a cold, our immune system is weakened and it is advisable to additionally strengthen our defenses with medication or dietary supplements. You can provide your body with sufficient nutrients and build up your immune system with special rehabilitation treatments. Immune capsules and tablets usually contain the most important vitamins and minerals.
Preparations with lactic acid bacteria strengthen our intestinal flora. In addition, remedies with the extract of the coneflower can strengthen our immune system. However, talk to your doctor before taking any medication. He gives you tips for the right dosage and side effects can be ruled out in this way.
How to strengthen the immune system in children?
In the first three to nine months, babies are usually protected from infections because the mother passes on parts of her own immune system to her baby at birth. But this first protection quickly disappears. A small child only has a basic set of defenses and is therefore very susceptible to infections.
With a few tips, you can improve your child's health. For example, avoid excessive hygiene or disinfectant sprays and let your child play in the dirt and play with other children. It is important that your child comes into contact with bacteria and germs. In this way, it can build its own immune system.
You should also provide your child with sufficient vitamin C to strengthen the immune system. The daily dose for children under the age of 13 is, for example, two apples, half an orange or 200 grams of potatoes.
How to build up the immune system in children after taking antibiotics?
Whether in kindergarten or on the playground – children are exposed to a lot of germs every day. Since their immune system is not yet fully developed, they become ill more quickly than adults. This is usually not a problem, but doctors often prescribe antibiotics to fight the bacteria in the body for a speedy recovery.
The disadvantage: antibiotics not only attack the pathogens, but also your child's intestinal flora. Especially in childhood, this can increase the risk of chronic intestinal diseases, allergies and rashes such as neurodermatitis. To prevent this, you should specifically promote your child's defenses after taking antibiotics.
This includes plenty of rest, sleep and a balanced diet. Freshly squeezed fruit juices also taste great for most children and provide valuable vitamins. You can also support your child's body with a supply of probiotic foods that rebuild the intestinal flora and thus strengthen the immune system.
Also, talk to your doctor or a naturopath to see if there are natural remedies and medications that can help your child build new defenses.
Strengthening the immune system during pregnancy
Pregnancy is a special time for a woman's body. Growing baby requires a lot of energy and is also a balancing act for your own immune system. The fetus contains paternal genes that should actually be recognized as foreign bodies by the immune system.
But the body recognizes the difference and throttles down its own immune system to protect the offspring. Therefore, pregnant women are more susceptible to colds and other infections. But with a few tips, pregnant women can also strengthen their immune system.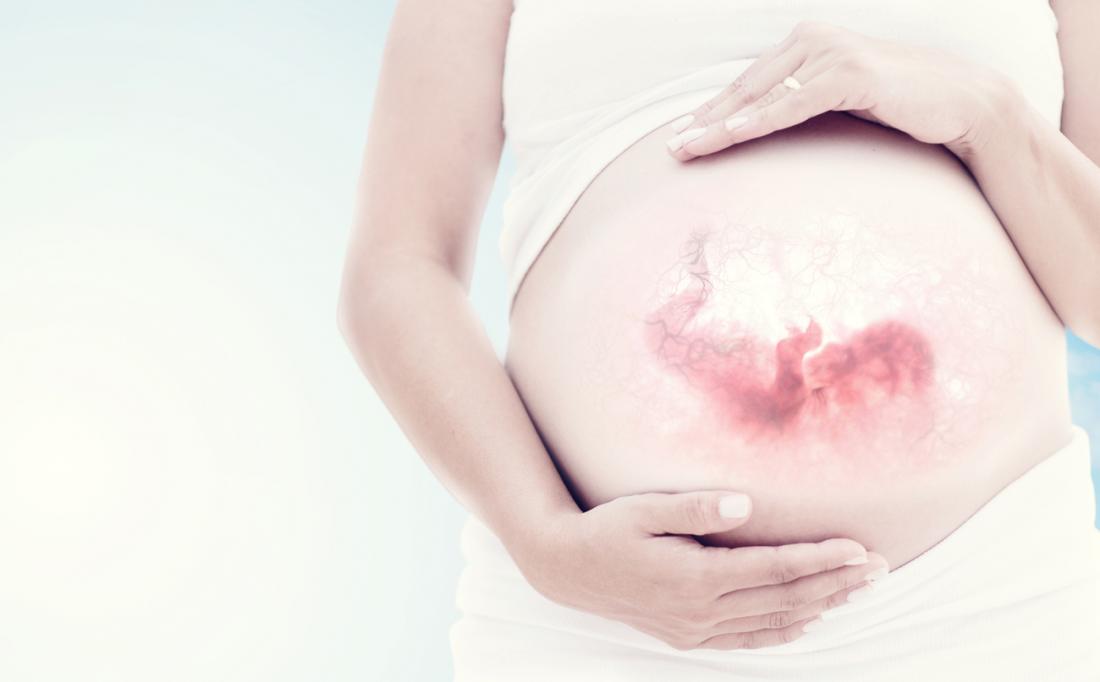 An important point is rest breaks and enough rest. Pregnant women should avoid stress and relax as much as possible to prevent nausea during pregnancy. If you have trouble sleeping at night, you should take rest breaks during the day. Contrast showers and Kneipp therapy also stimulate the circulation and strengthen the immune system. Some swimming pools even have Kneipp pools especially for pregnant women. Sports courses for pregnant women are also suitable for staying fit and strengthening the cardiovascular system.
However, before you take any medication or preparations during your pregnancy, you should definitely contact a doctor. In this way, you can rule out possible side effects of the medication and strengthen your immune system without endangering the baby.